♥ typical girl
Alexiel
loves shopping and Japan

ALL prices exclude postage!!

Do view earlier history. More great items there :D!

mail all orders to shadowfang_@hotmail.com.


♥ history
•
January 2008
•
February 2008
•
March 2008
•
April 2008
•
July 2008
♥ nuffnang
♥ promotions
hell yea! promotions!!!

every $30 spent entitles you to FREEEE normal postage.

every $50 spent entitles you to FREEEE normal postage + FREE GIFT :]

mail all orders to shadowfang_@hotmail.com.


♥ terms&conditions
1. No DEAD buyers.
2. I accept payment via bank transfer/ibanking OR meetups only.
3. Postage prefereddd! :D
4. No haggling.
5. Items are non-refundable.
6. DO NOT MIA for meetups.
7. All apparels here are BN or worn less than 2x.
8. Actual item's color may differ slightly from image due to lighting.
9. I entertain cancellations (pls inform 3 days in advance).
10. Swaps allowed but not encouraged.
11. For
swaps
, pls add
$3
more :]
*We reserve the right to alter my T&C without prior notice.
*Ataraxia-shop is not responsible for any lost mails. Our responsible ends when we've sent out mails. To prevent lost mails, pls choose registered mail instead.
♥ payment options&collection mode
Bank transfer/IBanking
1. Acc no. will be given thru email after orders are confirmed.
2. After the transfer, emailed me the amt transferred, ref no. and date/time of transferred.
3. I will mail you again to confirm payment.

Meetups
1. Meetups usually @ Bangkit LRT/Marsiling/Woodlands MRT
2. Meetups can be arranged according to my schedule.
3. Pls do not be late for more than 15mins.
4. Bring exact money.

Postage
1. Normal postage (at your own risk) starts from $1. 2. For registered postage, pls add $2.25 on top of normal postage.
3. Recommended for light items like apparels/accessories.
4. Upon mailing it out, I will email you.
♥ wanted
Neckbras
Majolica Majorca Mascara
ELF Mechanical Eyelash Curler
Little Miss Stubborn Tee
Electric-Blue Stripped Cardigan
Velvet Foot Socks (black/purple)
Hit me with your best price :D
♥ enquiries
no adverts here, darlings. i will del them.
♥ adverts
no enquiries here, darlings. high chance of missing them.
♥ links
link me and i'll link you back! :D
Closetfanatic-x
Dass-ed
DeRANGE35
E-flowing
Exquisite Style
Lov3shopping
Lovely Accessories
Mickey-city
Odorikoya 踊り子屋
Pretty Clothes
Shop in Comfort
Shopaholic Avenue
Shopping District
Snowfire beads
Twentyfour/Seven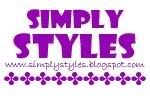 ♥ sold
#001 Tokyofashion pink tunic
#014 Slogan tee
#025 Majolica Majorca Mascara (Volume)
#026 Majolica Majorca Neo automatic Liner
#028 Necklace
♥ thanks loads
Designer:
%BLUE.pink-
Background:
Dollielove